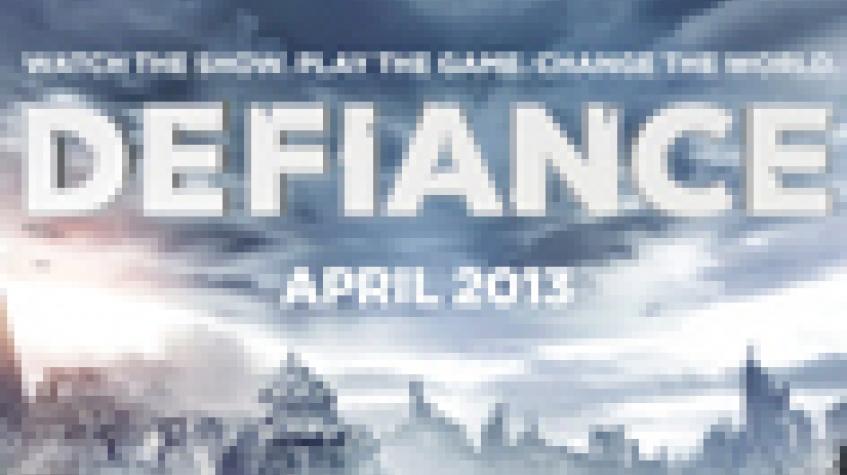 Syfy Channel and Trion Worlds are bringing us their take on the post-apocalyptic, alien invasion genre. What is it that is going to make this show different?
Where the Viewers Are
Television executives worth the price of their expensive suits are always trying to figure out how to capture the so-called "second screen" experience. Executives have known for some time that viewer's eyes are not only on their televisions. Many viewer eyes are also on their computers and, more appropriately, on smartphones and tablets. Many popular shows and networks are attempting to cash in on this experience by offering "play along" content for viewers. AMC's The Walking Dead features "Story Sync", the CW features a social game called "CWingo" and Disney features "Second Screen" for use with their DVD/Blu Ray library of movies.
The Next Big Thing?
The content provided thus far hasn't blown me away. In fact, I feel you must be either a rabid fan or maybe just plain curious to check out these experiences. Syfy seeks to change that perception by capitalizing on the very popular MMO market. Both a new television series and MMO game entitled Defiance will release simultaneously in April 2013. The plan is to have key plot points, such as references to battles and weather conditions, appear both in the show and in the game at about the same time.
Defiance is set on earth in the near future where seven alien species join humans on earth's drastically transformed landscape. The name Defiance leads us to believe there will be some sort of uprising or revolution. Episodes focus on the interactions between the now extremely diverse human and alien populations. An article from Ad Age (a weekly trade magazine for advertisers) states they are looking to integrate advertising on both platforms.
At the Helm of the New World
Trion Worlds is an American game developer and publisher whose primary focus is MMOs. Trion was founded in 2006 by Lars Buttler. Formerly Vice President for Global Online at Electronic Arts, Buttler oversaw several games including Ultima Online. The company develops on the Trion Platform. Tailor made to support connected games, Rift (2011) was one of the first games Trion developed on their platform. The company's team consists of several industry veterans. The team's previous titles include Aion, World of Warcraft and EverQuest as well as Pogo.com. Trion began work on the Defiance MMO in 2010.
Kevin Murphy, executive producer of an interesting list of shows, is the series' showrunner.  Priest director Scott Stewart directed the pilot which began filming in July in Toronto. The cast of Defiance looks superb. Syfy producers cast several TV favorites such as Julie Benz (Angel, Dexter and No Ordinary Family), Jamie Murray (Warehouse 13) and Mia Kirshner (24, The L Word). The series stars Grant Bowler (Ugly Betty and True Blood) as Joshua Nolan, a law-keeper in a frontier boomtown that is one of the new world's few heavily populated areas. Check out the entire cast here.

Invasion!
Specific information on the story is vague. As noted on the Defiance website: "And with the Arkfall came the Terramorph engines: machines designed to optimize the Earth's surface for Votan habitation." "Arkfall," the name of the cataclysmic arrival of the Votan on earth, was followed by fifteen years of famine, disease, and war. In this time different alien races began to cohabit the earth. The story begins at this point. "Arktech" is some sort of foreign substance brought to earth by the Votan (I'm betting one of the more angry alien species). Arktech is important and valuable enough that both humans and aliens scramble to gather it. Playing as one of the "Arkhunters" your victories in this persistent world impact the television serial drama.
Defiance gets its name from the in-game township of Defiance. Built on the ruins of St. Louis, Missouri, it is a popular spot due to the useful ore in the nearby mountains. This town is inhabited by rebel Votans, allied aliens, humans and more. In this newly-formed civilization humans and aliens must learn to coexist peacefully. Episodes will take place in and around this boom-town.
When an MMO isn't just an MMO
What makes this MMO unique? It's linked to a TV show and it's coming to Xbox 360, PlayStation 3, and PC! The user base is expected to be quite large across all these platforms. Trion's dynamic-content technology creates gameplay that unites players rather than players playing on their own. Defiance calls these dynamic gameplay events "Arkfall Events." Events are named after Votan ships that were destroyed while in earth's orbit. Pieces of these destroyed ships fall to Earth occasionally, rich in rare resources that draw dangerous crowds.
A Link to the Future?
2Old2Play looks forward to seeing more progressive content like Defiance. With recent advances in technology such as SmartGlass and various Cloud services, it's nice to see our devices finally linking together. Syfy and Trion are taking a gamble on the recent second screen experience. If they can create an interesting and seamless delivery of the franchise across platforms, Defiance could be a real game changer for both television and gaming.
Check out the E3 video below: http://youtu.be/B1lGpvp9sTA
Official Site: http://www.defiance.com/en/