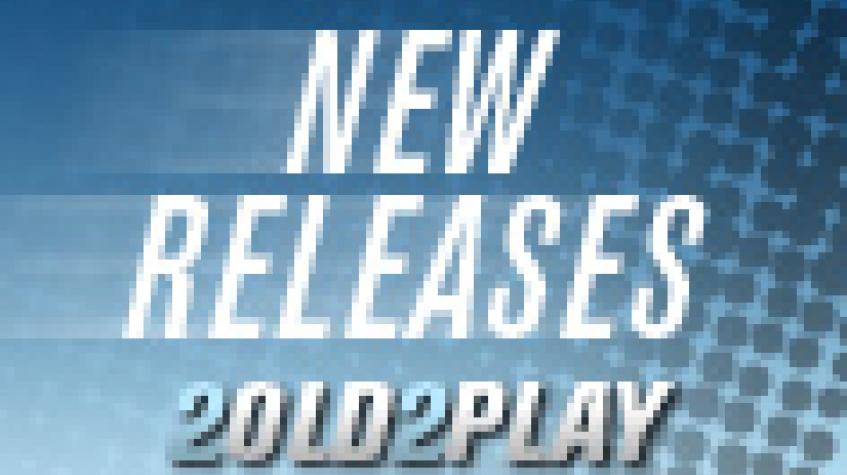 Game developers and publishers are resting up for the big holiday push this fall. Last week I went to the video store with the intention of buying a game and ended up with the first two seasons of The Venture Bros and a copy of Young Frankenstein. This week we have some anime fighting, spaceships, race cars, a PC love story, and what may prove to be the world's most annoying game since Journey Escape on the Atari 2600. Don't like it? You won't have to wait long because two new AAA titles hit shelves next week. Now go clean your garage!
PC Releases
 
Legends of Pegasus- Kalypso Media drops this 4X space simulation mid-week. Terraform planets, colonize space, and pimp out your galaxy cruiser in this PC visual feast. Does Legends of Pegasus have a spaceship editor? Well, yes it does! Can I build my own orbital defense stations and structures necessary for the survival of my colonists? Yes, Legends of Pegasus does that too! Can I drive a spaceship into the planet so fast that it punches a hole all the way through that vacuums all the colonists into the crust, through the core, finally propelling their charred remains into outer space? Uh, that's enough questions for now! What Kalypso developed is everything that a fan of the 4X genre could ask for: insane levels of customization, personalized ships, and sim building on a global-plus scale. Sim fans can pick this one up on August 10.
Deponia- Daedelic Entertainment's quirky love story, Deponia, arrives this week for the PC. Wisecracking protagonist, Rufus, falls for a rich girl with a chip in her head in this point and click adventure. I know what you're thinking: it looks like Monkey Island. Yeah it does, and it plays like Monkey Island too (not Monkey Island 2, wise ass!). It also promises strong and memorable characters, witty humor, and intuitive puzzle solving (ha! Not Monkey Island!). Daedelic obviously did something right: the Metacritic scores are quite good (76) and the ending apparently left critics and preview players wanting more. Deponia may have discovered the secret formula of point and click goodness. Available for PC August 7
Multiplatform Releases
Persona 4 Arena (PS3, XBOX360, Vita) Persona 4 Arena has all the hallmarks of classic Japanese RPG-style fighting games: lengthy tutorials, indecipherable plotline, extensive menus, and outrageous fighting moves. This series is unique in the aspect that a character's "persona" can be summoned to stand in for some of the fighting. It's kind of like tag-teaming your inner self, I guess. The animation looks top notch and definitely features Japanese anime-style graphics. Developer Altus caught some flak for its decision to regionally lock this title. Altus defends its position by blaming the weak US dollar. They fear that Japanese players will re-import the cheaper US version back to Japan to save some yen. The developer claims that both the US and Japanese versions are nearly identical. PS3 users be warned: if you have a Japanese version of the PS3 console you will have to import the more expensive version of Persona 4 Arena from Japan or your console will not play it. Available on PS3, XBox 360 and Vita on August 7.
Sound Shapes (PS3, Vita) It's a side-scroller! It's a music game! It's...both? Sony brings a strange game concept with arguably the worst video game title ever to the PS3 and Vita in Sound Shapes. I think it may be a kid's game. I watched several gameplay videos and I'm still not sure. Players touch the screen to make music, which in turn makes shapes and then stuff happens. Maybe Sound Shapes is the English version of Super Fun Family Music Time or, perhaps, maybe I'm too jaded to comprehend the simplicity of a musical game where nobody shoots a gun, round kicks a foe in the face, or drives a Ferrari at 200 mph. Available for the Vita and PS3 on August 7.
Forza 4 August Car Pack (XBOX360) The first Tuesday of the month means new cars to Forza fans. One of these days Turn 10 may give us a new track or two, but it won't be this Tuesday. I know what you're saying: "Holy Shiznit, Jones, is that a Triumph?" Yes it is, my fellow anonymous interrogator. Here is the complete car list for August:
• 2013 Ford Mustang Boss 302
• 2013 Aston Martin DB7 Zagato
• 2012 Chevy Camaro ZL1
• 2013 Hyundai Genesis Coupe 3.8 Track
• 1962 Lincoln Continental
• 1989 Mercedes Benz #63 Sauber-Mercedes C9
• 1984 Peugeot 205 T16
• 2013 Scion FR-S
• 1962 Triumph TR3B
• 2013 Lexus GS350 F Sport
Naturally, I will review this car pack later this month.
There are several excellent downloadable titles out there now. XBLA's Summer of Arcade is a great place to start with titles priced between 800-1200 MS points. See, summer isn't all bad.
Here's the full list from GamesPress:
• 2022 Space Invasion iOS (online) Maysalward Aug 6, 2012
• Air Dogs An (online) Createplayshare Aug 6, 2012
• Extreme Balance iOS (online) Global Whirl Aug 6, 2012
• LogiGun PC (online) Sodium Eyes Aug 6, 2012
• Seabirds iOS (online) Shamrock Games Aug 6, 2012
• Symphony PC (online) Empty Clip Studios Aug 6, 2012
• Persona 4 Arena PS3 Atlus Aug 7, 2012
• Persona 4 Arena X360 Atlus Aug 7, 2012
• Unmechanical PC (online) Teotl Studios Aug 8, 2012
• Skyrise Runner An (online) Thumbstar Games Aug 9, 2012
• Legends of Pegasus PC Kalypso Media Aug 10, 2012
• The Amazing Spider-Man PC Activision Aug 10, 2012