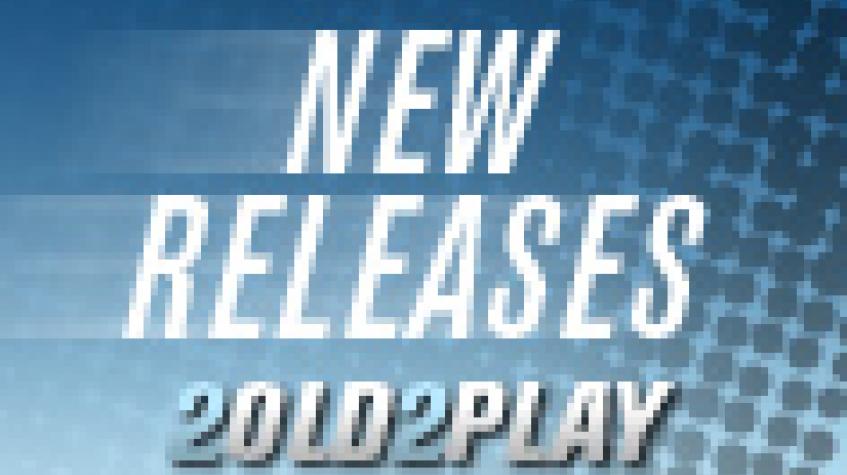 After several game packed weeks of releases, it looks like gaming companies are taking Independence Day week off. This week features a new age MMO, a racing game and a Final Fantasy rhythm game.
PC Releases
Endless Space - A 4X (explore, expand, exploit, exterminate) space strategy game. Includes eight civilizations to control, five hero classes, turn based gameplay, and eight player multiplayer battles. [$29.99, $34.99 Special Edition]

The Secret World - A MMORPG with a modern day setting. There are three factions to choose from- the Dragon, Illuminati, or Templar. There are no classes or levels and encourages freedom to play the way you want. Also includes PvP play. [Free 30 days, $14.99 per month after trial]
XBOX 360 Releases
Test Drive: Ferrari Racing Legends - Racing game that focuses on the Ferrari brand. Races include GT, Formula 1 and Rally events. Includes 56 classic and modern Ferrari vehicles. Campaign and 8 player multiplayer available. [$49.99]
 Nintendo 3DS Releases
Theatrhythm Final Fantasy - Final Fantasy rhythm based game. Game includes music from previous Final Fantasy games and characters such as Cloud from FFVII, Lightning from FFXIII and Bartz from FFV. There are different modes based on the usual Final Fantasy formula, like Field, Battle, and Event modes. [$39.99]
Arcade and DLC Releases
Bellator: MMA Onslaught (XBOX Live Arcade) - Mixed Martial Arts game based on Bellator tournament organization. Fighters can be customized on their appearance as well as fighting style.  [$15.00]
Max Payne 3: Local Justice Map Pack (PS3, XBOX360) - Three new multiplayer maps for Max Payne 3. Maps include Imperial Palace (Payne Killer, Deathmatch, Team Deathmatch)- a close quarters map, 55th Battalion Headquarters (Gang Wars, Payne Killer, Deathmatch, Team Deathmatch)- a two level map with a lot of hiding spaces, and Departure Lounge (Payne Killer, Deathmatch, Team Deathmatch)- an airport based map full of kiosks.  [$5.99]
Spelunky (XBOX Live Arcade)-  Re-release of the 2008 PC platformer. Levels are randomly generated and are destructible. This version also includes co-op and multiplayer play. [$15.00]
What Were They Smoking?!
This week, to celebrate Independence Day, I will be exploding this week's What Were They Smoking?! Award. Thankfully no game truly deserved the award, or else they would be getting this one in pieces.
Have a fun and safe 4th of July and see you next week!