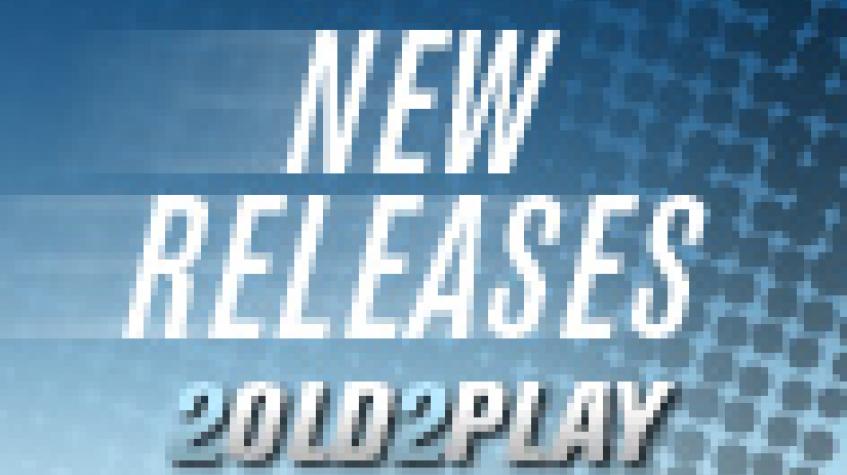 I hope you have your footie pajamas ready, because this week is a snoozefest. There does appear to be a very cool arcade release for XBOX360. Other than that, many of these games previously released on either consoles or PC. 
Multiplatform Releases
Risen 2: Dark Waters (PS3, XBOX360) Sequel to the 2009 action role-playing game previously released on PC a few months ago. The hero, who shall remain nameless mainly because he has no name, is asked to help find a sunken ship and locate the pirate Gregorius Emmanuel Steelbeard. Game operates on a full day and night cycle with random weather patterns. Enemies also change their behavior based on time and weather. [$59.99]
Nintendo 3DS Releases
Kingdom Hearts 3D: Dream Drop Distance- Next game in the Kingdom Hearts series follows Sora and Riku as they aspire to become keyblade masters. Game includes all new Disney worlds, from films such as Tron and Hunchback of Notre Dame. Also included is the ability to challenge other players in matches of Flick Rush, a side game where you duel against other creatures to level your character. [$39.99]
PC Releases
Awesomenauts- Arcade multiplayer platformer originally released on XBOX360 and PS3. 
Orcs Must Die 2- Sequel to the action-strategy game where the objective is to.... you guessed it.... kill puppies. My mistake, I meant orcs. Play as the war-mage or as the sorceress in co-op play. Game includes a story mode, endless, and classic mode. 
Arcade and DLC Releases
Deadlight (XBOX Live Arcade) Cinematic puzzle platforming game takes place in 1986 where a disease destroyed mankind. The result is a world of....... ZOMBIES!!! For an arcade game, this game looks absolutely beautiful. [$15.00]
3D Solitaire (Nintendo 3DS eShop) A 3D solitaire game that includes many different backgrounds and cards.[$2.99]
The Lost Town: The Jungle (DSiWare) Action adventure game that takes place in 1997 in the Amazon jungle. A meteor has crashed into the jungle and a girl named Chilia needs to destroy it.  [$4.99]