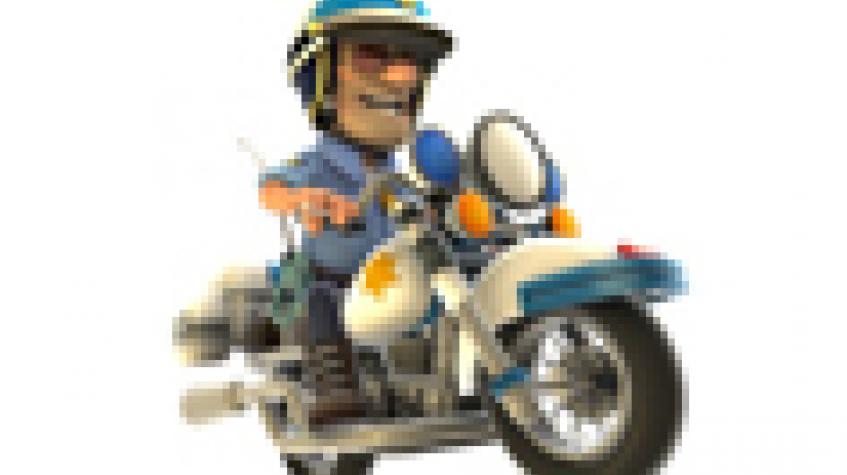 It's a bird, it's a plane, it's Joooeeeeee Danger... A sequel to one of the most loved downloadable titles is in the works and coming in 2013.


Well, I'm not the kind to kiss and tell but...
Hello Games is excited to announce the sequel to their highly rated, 2010 PlayStation Network game Joe Danger. Joe is a world famous stunt-man fresh off his comeback tour who is as funny as he is dexterous. The game is a dirt bike racer with the charm of Excitebike and the style points of SSX sprinkled over with some slapstick comedy. A side scrolling game where you maneuver Joe's bike over obstacles, do continuous wheelies and most importantly rock crazy tricks. I still have fond memories of racking up crazy points and trying to beat the best time. In this new game, Joe is heading to Hollywood to the set of his latest adventure: Joe Danger 2 The Movie.
Fill up your boost meter
It looks like our favorite stunt-man has been adding some new skills to his resumé, because he is back on the dirt bike, on skis, with a jack pack, on an ATC, in a runaway rail car and a motorcycle, and even what looks like a unicycle. All these new methods of play seem to work within the same gameplay system as the original Joe Danger. The recently released trailer boasts some more information like: 50 characters, 20 vehicles, 100 levels, Multiplayer and Create and Share (the Joe Danger level editor). I'm sure there will be more surprises as we get closer to release.

http://youtu.be/7ljgeXV_814

Right now, the game is announced for Xbox Live Arcade "sometime in 2013". Fingers-crossed that it will also be released for all the fans that put the original on the map over on PSN.