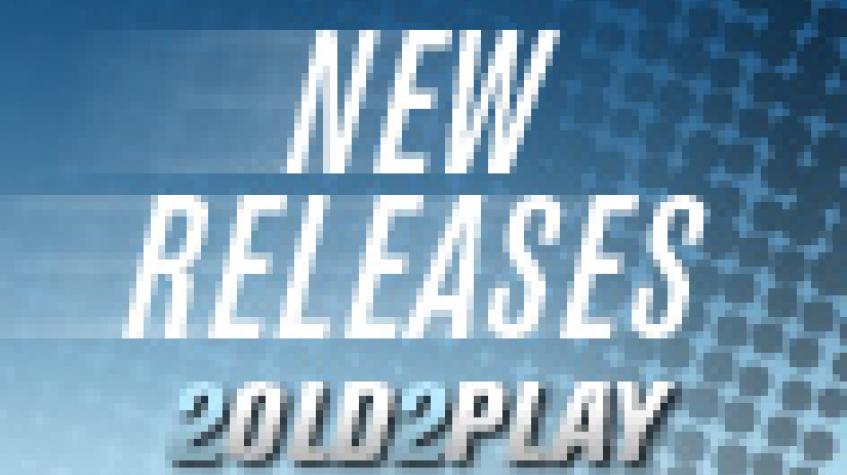 This week marks the possible beginning of the end of the Summer doldrums in game releases with the hotly anticipated Sleeping Dogs hitting store shelves this week. If you are not into John Woo action films, there is a lineup of downloadable games that may be more to your liking. 
Multi-Platform Releases
Sleeping Dogs (XBox, PS3 and PC)
After viewing the trailers, numerous screenshots and the awesome live action video I am sorry to say that I saw no one sleeping nor did I see any dogs. What I did see is what looks to be an amazing homage to Hong Kong martial arts movies set within the vibrant world of Hong Kong. In Square Enix's Sleeping Dogs, you play as Wei Shun, an undercover cop working to take down the triads from the inside. I am pretty sure you can figure out how the story is going to go in the open world game but the real draw here I believe is the combat...the hand to hand combat. Wei Shun is not only gifted at martial arts but also has a penchant for using and picking up objects laying around. Knives, shovels, pipes, wrenches? Check. Car doors for slamming opponents heads into? Check. Gas stove to burn a bad guy's face off? Check. Table saw to do a little woodworking? Check! Sleeping Dogs rolls into stores August 14th and is available on XBox, PS3 and PC.
Oh and here is the Live Action Video - and as an FYI this may be NSFW (language, violence and a little Tony Montana impersonation).
 PC Releases
Drip Drip
There is storm cloud covering the entire US of A and is flooding at least 24 major cities. The animals are starting to line up two by two but even worse...the buildings in these cities are leaking! 
It is up to you and your arsenal of pails, buckets, barrels, sponges, hammers, etc to catch the drips, fix the leaks, clean things up and save the building. Drip Drip by Imminent Games falls into the realm of a RTS/tower defense type of game but instead of zombies, aliens or hordes of orcs you are fighting real time water simulated drip upon real time water simulated drip. Weather the storm, save the building and get rewards to help you in the next town. Drip Drip will be available for PC download August 14th.
http://www.youtube.com/watch?v=ao9kmu-s_vg
Deer Drive
If you saw the title and guessed that Deer Drive was a Deer racing game then...well...no. As awesome as that could be (I envision a mario kart style game where the deer shoot out hunters instead of shells or poop instead of bananas) Deer Drive is a hunting game. 
In Deer Drive by Excalibur Publishing, you will hunt the aforementioned deer along with rabbits, squirrels as well as moose and grizzly bears. Wave after wave of animals with a death wish prance into your sights as you mow the dirty beasts down one by one. Available for any PC made after 1999, Deer Drive will be available for download August 17th. 
Krater - Shadows over Solside
Krater by fatsharkstudios is an action RPG style game with an old school top down isometric view.  You and your character are placed in a post-apocalyptic future searching for technological artifacts and goooooooold! The world of Krater is filled with adventure and odd characters. You can recruit these characters as part of your team to help you on the adventures. If you have a friend, you could hook up for some co-op action as well. 
There is a rip in the earth at a deep impact site (the Krater) and you are your team must travel down into it to unearth its riches. The items you find can be used to craft new items or enhance you and your team's abilities. You will need to be careful are you go digging and crawling deep into the earth. Do not rush headlong into a fight. If you do you risk permanent injury or death. Not scared of videogame deaths? This is videogame permadeath...no respawning with lower hitpoints or starting over at a checkpoint...you're dead. End of story.
Tales from Space: Mutant Blobs Attack!
This well received PS Vita launch title from Drinkbox Studios is coming to the PC via Steam on August 15th. Tales from Space: Mutant Blobs Attack! is a really long title for a 2D side scrolling puzzle platformer. You are a mutant blob out for vengeance as you gobble up pretty much everything in your path. Think Super Meat Boy mixed with Katamari. You grow until buildings, people, vehicles are no match for your gigantic blobiness but your size isn't the ultimate goal. You use your size to solve puzzles, some may require you to be big while others small but the goal is always to get to the end of the level.
http://www.youtube.com/watch?v=889EAAIOfL0
 DS Releases
Crazy Chicken Pirates - Crazy Chicken Pirates by Teyon is a downloadable title for your DSi or 3DS. This point and shoot game provides you 90 seconds to shoot all the pirate birds on your screen as well as find breakable objects that may reveal hidden treasures. Crazy Chicken Pirates is available in the DSi Shop August 16th.
That's about it for this week! I think Sleeping Dogs wins it this week, but if nothing suits your fancy maybe a small italian plumber clad in red overalls is more your thing. If that's the case, wait until next week for the release of New Super Mario Bros. 2 on 3DS.