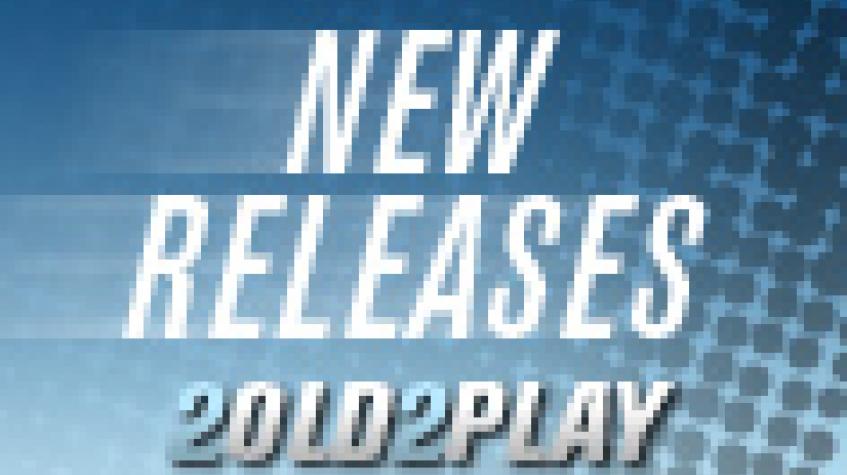 Ready your wallets for your annual dose of testosterone or pick up some well priced classics! Either way it's new release time! Let's look into this week's highlights, shall we?
Multi Platform Releases
Madden NFL 13 - Are you ready for some Madden NFL 13? EA Sports' mega franchise featuring the ultimate NFL experience just shipped it's latest million dollar maker. Sure to be just better enough than Madden NFL 12 that you'll want to replace last year's 360 or PS3 copy. Seriously folks-this game really looks like football on TV-complete with commentary from Jim Nantz and Phil Simms. The new Infinity Engine creates "true player impact and authentic momentum transfer" making sure that no two plays ever look or feel the same. Madden NFL 13 is also releasing PS Vita and Wii versions focusing on SixAxis Motion control systems. Football has come a long way since Tecmo Super Bowl.
http://youtu.be/EtVUW-eAg40
Damage Inc.: Pacific Squadron WWII - Twenty three historically accurate missions within the boundaries of the Pacific ocean are available to you in this new flight/aerial combat simulation game. Developed by Mad Catz Interactive, a company well known for its peripherals, you can pick this game up in a bundle pack featuring a sweet flight stick. Rule the air in four player combat on Xbox 360, Playstation 3 and PC.
Mass Effect 3: Leviathan (DLC) - Seems there is no rest for this weary Shepard. The single player story of Mass Effect 3 continues! You're not the only one powerful enough to defeat a reaper! Someone else out there roaming the dark corners of space can too and you must find them. DLC available for Xbox 360, Playstation 3 and PC.
Playstation
Anybody that missed the Playstation 1 & 2 generation of games is in for treat! HD remakes and newly bundled Sony classics hit the store shelves this week. This is the kind of value gamers dream of! Although new games aren't always better than the older ones.
God of War Saga - Contains all five God of War games: God of War, God of War II, God of War: Chains of Olympus, God of War III and God of War: Ghost of Sparta. ($40)
Ratchet & Clank Collection - The original PS2 trilogy: Ratchet & Clank, Ratchet & Clank: Going Commando and Ratchet & Clank: Up Your Arsenal. ($30)
http://youtu.be/oFQKi6AQ1t4
inFamous Collection - Evolve your supernatural powers and choose to be good or evil all over again! Contains inFAMOUS, inFAMOUS 2 and the stand alone, downloadable game inFAMOUS: Festival of Blood. ($40)

PC
Starvoid - Starvoid is a multiplayer real time strategy game available on PC. It's designed to be a pick up and play, drop in anytime for a minute game that focuses on having fun. Some of the futuristic battles remind me of Starhawk only with that overhead view of the action that all real time strategy games feature.
Guild Wars 2 - Guild Wars 2 is a fantasy MMO. The story picks up 250 years after the original Guild Wars (2005). The human race is declining while other races are flourishing and, of course, there are dragons about. Guild Wars 2 has all the makings of a post WOW MMO that you might expect-dynamic events, action-oriented combat and competitive PvP.