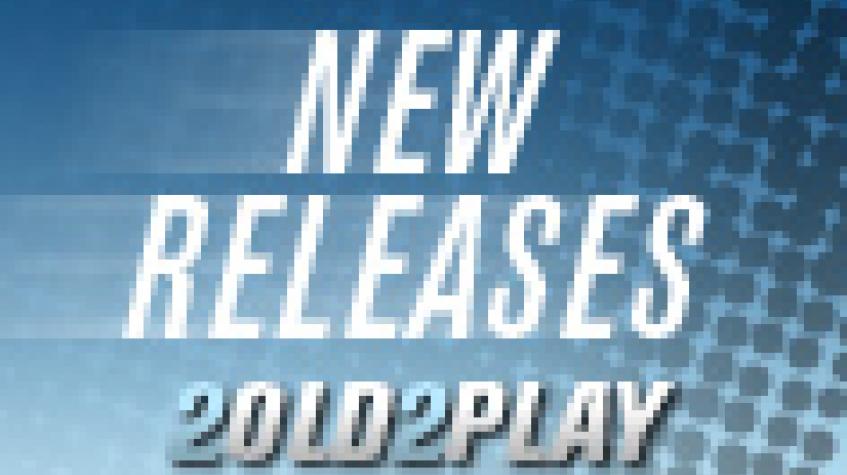 Summer couldn't keep us down forever. We all knew it would end sometime, and then the games would drop weekly like manna from heaven. Step outside and take a breath of fresh autumn air, my fellow gamer. It may be a very long time until you see the sun again. The game releases get real starting...now! This week we have a dungeon crawler, a pair of classic collections, a new F1 racer, and the highly anticipated sequel to Borderlands.
Multi-Platform
Borderlands 2 - I've seen a lot of folks on my friends list playing the original Borderlands this week. Been practicing for Borderlands 2? I don't blame you, my friend. Gearbox Software took all the best things about the original and made it better. Game Informer already rated this one a 9.75 while gushing that Borderlands 2 "stands as a prime example of how to knock a sequel out of the park."  PC, PS3, and XBox 360 players can get their four player co-op on starting September 18th.
F1: 2012 - The car-loving codemonkeys from Birmingham, Codemasters, deliver on the F1 experience that they should have delivered in the first game. Updated AI, improved car fragility, accessibility without compromising difficulty, and the ability to circumvent the enduro aspect of the original are just a few of the tweaks in F1:2012. This one won't take a decade to finish. F1:2012 hits American shelves on September 18th for the PC, PS3, and XBox 360. Euro racers get it 3 days later on September 21st.
http://www.youtube.com/watch?v=dQHcYwKclpE
Street Fighter 25th Anniversary Collector's Set - There are some folks out there, most of whom have unpronounceable names, who claim that Street Fighter is superior to Mortal Kombat. If you are one of these folks, this is your week to prove your undying love to Capcom's definitive fighting series by laying down $150 for the Street Fighter 25th Anniversary Collector's Set.
The set includes:
Four "critically acclaimed" Street Fighter games. Super Street Fighter II Turbo HD Remix, Street Fighter III 3rd Strike Online Edition, Super Street Fighter IV Arcade Edition with all costume DLC, and Street Fighter X Tekken including all character and Swap Costume DLC.
A two-disc Blu-Ray set that includes a documentary highlighting the profound influence of Capcom's iconic fighting game series. The collection of videos also includes Street Fighter IV, Super Street Fighter IV Anime movie, every single episode of the Street Fighter animated series, and Street Fighter II: The Animated Movie.
A specially commissioned light-up and detailed collectable Ryu statue. The statue is a full eight inches tall and features Ryu in mid-Shoryuken, with flames lit from below. Won't that look great on the shelf...in your mom's basement?
An eleven-disc collection of 25 years of Street Fighter game music. It also includes remixes and fan-created tribute tunes, and doubles as a repellant for members of the opposite sex.
A 64-page hardcover art book full of professional and fan art, dedicated to the glory of Street Fighter.
A full-size replica of Ryu's belt. Created to regulation specs, this is the belt that holds up Ryu's pants in every game, and includes his classic "Fūrinkazan" in kanji!
A numbered certificate of authenticity, so folks know that you're the real deal.
For some hilarious testimonials and pictures of people who take this game way too seriously, as well as information on a global Street Fighter tournament, be sure and check out streetfighter25.com. Just remember that Scorpion and Sub-Zero never asked you for $150. Available on the PS3 and XBox 360 starting September 18th.
Wii
Kirby's Dream Collection Special Edition - Nintendo celebrates 20 years of Kirby by releasing a six game collection, complete with booklet and a CD soundtrack, on the Wii for September. All six classic Kirby games are represented, and some are updated to include multiplayer modes and new challenge stages. The CD soundtrack has all 45 of your favorite Kirby tunes. The booklet is a 45 page monster crammed full of pictures, history, and everything you never wanted to know about Kirby. Available September 16th for Wii.
http://www.youtube.com/watch?v=NyA4o9INq7M
PC
Torchlight II - The sequel to the hit dungeon crawler, Torchlight II takes players beyond the town of Torchlight and introduces new character classes, dungeons, and skill trees. Runic Games also added online multiplayer co-op via a free peer-to-peer network service so you don't have to go it alone this time around. Available for about $20, on the PC, starting September 20th.