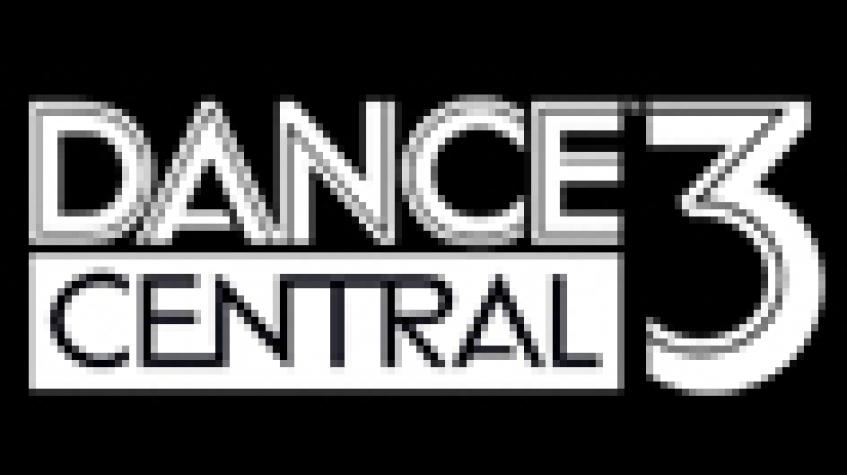 Dance Central 3, developed by Harmonix, hits stores Tuesday, October 16th, but here at 2old2play we were able to get our hands on a copy this past weekend.  I literally danced my ass off thanks to new enhanced fitness features. Here's a look at what else is new in this third iteration of Xbox 360/Kinect 's most popular dance game.


Gameplay Video: http://www.dancecentral.com/media#dc3E3


Story Mode
Dance Central 3 adds a new dimension to dance games with a story mode playthrough.  Players are enlisted to be part of DCI or Dance Central Intelligence and must travel through the different decades of dance solving dance crimes My husband pointed out that he was pretty sure most of the soundtrack was itself a crime.  I thought it was a cool mechanic and I really liked having the on disc songs span the different decades as I much prefer dancing to the terrible pop music of my youth to the terrible music of whatever the heck we call this decade.
Playing through each decade, you have to earn enough stars to advance as well as unlock the moves from the "craze" of that era.  To do this you first have to find the songs they are hidden and then hit all the moves.  After that you have to dance them all together in order.  In theory sounds easy enough, but in practice I am a terrible, terrible, super-uncoordinated dancer and rarely get flawless.  The 70s wasn't too bad but I am apparently terrible at the Electric Slide because it seriously took me 30+ minutes of trying to get the 4 moves down before I could pass it.  I even made my husband come try and he had no luck either. If only we didn't have it on the no play list at our wedding, we would have been better prepared.  After you get past that, you play the full song. My head was going to explode if I was going to have to get the moves perfect again, but thankfully that was not required and I got to move on to the 90s.
After each decade you get a cinematic from DCI that advances the story and gives the team more intelligence on their nemesis, the evil Dr. Tan.  The cut scenes were cheesy, fun and bring back some characters fans have been missing since the first Dance Central game.  I kind of wish they also threw in some "meanwhile in Dr. Tan's lair" stuff instead of just sticking to DCI.  Maybe they do later as I haven't made it through the entire story mode so there's something to keep you dancing.  In general, story mode keeps you dancing.  I did find myself thinking things like "OK just one more song before lunch". 
Party Time Excellent!
Party Time is a new mode which you can start right from the title screen.  It makes it a lot easier to get people who aren't really familiar with using a Kinect, to get setup and dancing right away.  Two people can play at a time and it has a variety of mini dance challenge modes including the familiar ones from past DC titles Perform and Battle and newcomers Make Your Move, Strike a Pose, and Keep the Beat.  Make Your Move was the most innovative which is basically a dance game of H.O.R.S.E.  where you make a dance move and your opponent has to be able to copy it flawlessly and then challenge you to a move of their own.  Keep the Beat lets you do whatever you want as long as you are in time with the music which I liked from the fitness perspective.
There is a second mode you can do with an even larger group of friends called Crew Throwdown.  Here you can play with up to 8 people (though no more than 2 ever dance at one time).  At the beginning of a session you assemble into crews and Kinect will take a group photo and identify each individual player into a slot and then randomly challenge players to the different modes described above.  Neat but I could only muster up 2 other people to play so didn't really get the full effect.  In Party Mode there is an interesting feature of "adaptive difficulty" which is kinda like autotune for dancing.  If someone is doing poorly the game can detect and switch difficulty making the routines easier and more repetitive giving the player the "illusion of awesome."
Songs
Since the story of the game spans decades, it has a pretty diverse soundtrack of over 40 new songs ranging from The Village People to New Kids on the Block to LMFAO. 
 Full song list for Dance Central 3

    2NE1 – "I Am The Best (Original Version)"
    50 Cent – "In Da Club"
    Afrojack ft. Eva Simons – "Take Over Control"
    Alexandra Stan – "Mr. Saxobeat"
    Alice Deejay – "Better Off Alone"
    Backstreet Boys – "Everybody (Backstreet's Back)"
    Bellini – "Samba De Janeiro"
    Black Eyed Peas – "Boom Boom Pow"
    Cali Swag District – "Teach Me How to Dougie"
    Ciara ft. Missy Elliott – "1, 2 Step"
    Cobra Starship ft. Sabi – "You Make Me Feel…"
    Cupid – "Cupid Shuffle"
    Daft Punk – "Around The World"
    Dev ft. The Cataracts – "Bass Down Low"
    E.U. – "Da' Butt"
    Edward Maya & Vika Jigulina – "Stereo Love"
    Enur ft. Natasja – "Calabria 2008"
    Flo Rida ft. Sia – "Wild Ones"
    Gloria Gaynor – "I Will Survive"
    Heavy D & The Boyz – "Now That We Found Love"
    J.J. Fad – "Supersonic"
    Jennifer Lopez ft. Pitbull – "On The Floor"
    Justin Bieber – "Boyfriend"
    Katy Perry – "Firework"
    Kelly Clarkson – "Stronger (What Doesn't Kill You)"
    Lil Jon & The East Side Boyz ft. Ying Yang Twins – "Get Low"
    LMFAO – "Sexy And I Know It"
    Los Del Rio – "Macarena (Bayside Boys Mix)"
    Marcia Griffiths – "Electric Boogie"
    Maroon 5 ft. Christina Aguilera – "Moves Like Jagger"
    Martin Solveig ft. Dragonette – "Hello"
    Missy Elliott – "Ching-A-Ling"
    New Kids On The Block – "You've Got It (The Right Stuff)"
    Nicki Minaj – "Starships"
    Panjabi MC – "Beware Of The Boys (Mundian To Bach Ke)"
    Sean Paul ft. Keyshia Cole – "(When You Gonna) Give It Up To Me"
    Shannon – "Let The Music Play"
    TLC – "Ain't 2 Proud 2 Beg"
    The Trammps – "Disco Inferno"
    Usher ft. Will.I.Am – "OMG"
    Usher – "Scream"
    Vanilla Ice – "Ice Ice Baby"
    Van McCoy – "The Hustle"
    Vicki Sue Robinson – "Turn The Beat Around"
    Village People – "Y.M.C.A."
What Else is New?
Usher narrates the practice mode and has two tracks.  The voice commands seem improved and I feel like this is the first game I have where my XBox actually listens to me.  It also apparently integrates with Microsoft's new SmartGlass for XBox apps but I don't have a Microsoft tablet or phone so I couldn't check that out. 
Harmonix has been really into social challenges lately with the introduction of their Rockband World app for Facebook that integrates challenges for Rockband 3 and Blitz with gamertags and facebook profiles.  Dance Central 3 has Live Challenges that let you challenge your friends to battles over XBox Live. I'd be surprised if that is not eventually integrated with their Dance Central facebook app (though it doesn't appear to be for launch).  You can still upload photos to Facebook from the game as well as share some of your fitness stats.  The calorie tracker is better integrated throughout the game and now you see in real time not only how long you have been dancing but how many calories you've burned once you turn on fitness mode.
So Should I Run Out and Buy It?
Rating this one was a tough decision.  I would say this is the best dance game out there, so if you don't own the previous 2 games, start with this one and buy it now!  But if you've already got some dance games, you can probably hold off until the price drops.  It has some cool new features and new songs but I feel like I don't really need a new dance game every year.  Or maybe I'm just bitter about how long it took me to get past the electric slide...
About the Author
ErinAS is a born and bred Masshole gamer who started at a young age watching her dad play Atari. She currently owns all three major platforms as well as has a home arcade cabinet and 2 pinball machines (Erin has games instead of children). Erin is actually pretty terrible at a lot of video games and continues her trend of watching her husband play games and "managing" him from the comfort of the couch sans controller. Her favorite type of games are point and click adventures, platform, and rhythm which fits nicely with her love of prog rock and live music.