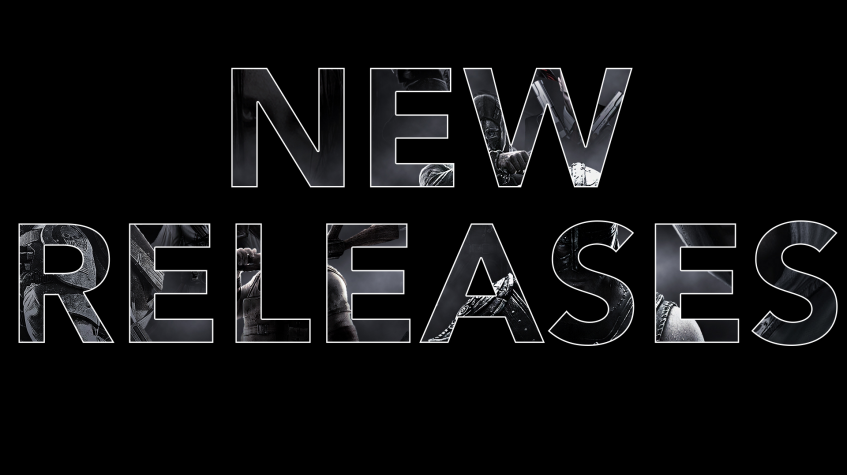 So I know I am a little late with this weeks New Releases but I have a decent excuse. It was Mrs. Soup's and my 17th anniversary last night so I slacked off on my 2o2p duties a little. Good news is I am on vacation for the next two weeks (more like a staycation really) and I plan on getting some game time in (must...finish...DOOM!) and hang with the kids for a while too.
This week there is an abnormally long list of games coming out but looking through them all I honestly can't tell if there is anything good in the bunch. If you have a 3DS there may be something up your or your kids alley but that's about it. I am becoming more torn about the amount of indie games we are seeing as of late as its becoming too difficult to wade through the onslaught of titles and find the good ones. While I applaud these developers and wish I was one of them I don't envy their task of getting noticed, let alone played and paid for.
Ghostbusters
Release Date: July 12th, 2016
Platform: PC, PS4, Xbox One
So the new Ghostbusters movie is coming out and I have to say I am on the fence a little. I LOVED the original movies and I hope the new one is good. I really do. I have heard some good things about it (ignoring the misogynistic internet hatred and that horrendous new theme song) but I want more reviews to come in. The new Ghostbusters game however I have little hope for. If the screen shot above is worth anything the game looks nice but movie tie-in shovelware is never worth my time especially when neither the new or old cast adds anything to it.
Song of the Deep
Release Date: July 12th, 2016
Platform: PC, PS4, Xbox One
If your favorite levels in the Super Mario games were the underwater ones then I have the side scrolling platformer for you! Song of the Deep is a visually stunning game from the folks at Insomniac releasing digitally this week. I mention that as Insomniac entered into a deal with GameStop to releases physical copies of the game only at GameStop locations which will be interesting to see how that pans out. Could we see that kind of branding/investment from other chains as well? Is it good or bad? I'm torn...what do you think?
Monster Hunter Generations
Release Date: July 15th, 2016
Platform: 3DS
How does a game like Monster Hunter Generations, which I would classify as a mobile game given it's platform, look infinitely better than anything on the Wii and as good as most of what I have seen on the WiiU? I downloaded Rare Replay and looking back at those old console games and then watching the trailer for Monster Hunter Generations it blows me away how far we have come technology wise in such a short time span. Watch the trailer and think about that for me.
​Some other mentions this week are Kerbal: Space Program and Ad1ft coming out for the PS4, Mobile Suit Gundam: Extreme VS Force for the PSVita and the 3DS release of a previously Japan only title from 2009; 7th Dragon II:VFD.