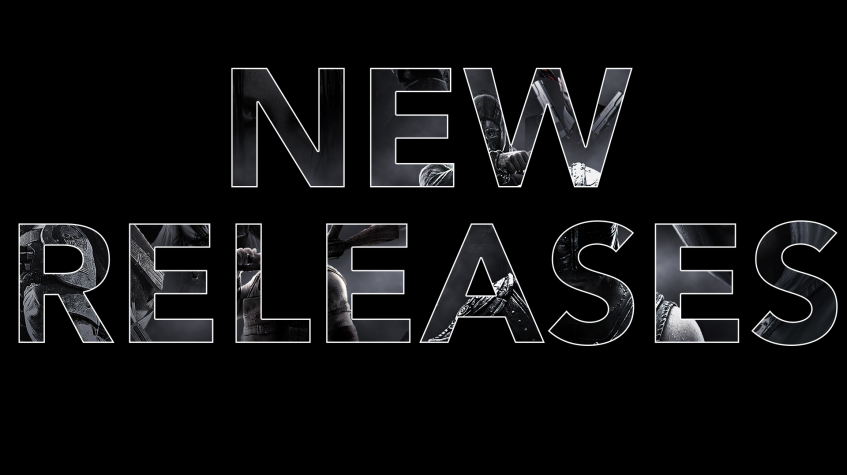 It's a bit of a slow week for releases as we enter the gap between convention season and mid-fall when the holiday season games start dropping every week but a couple big standouts drop this week: The long-awaited Wii U title Super Mario Maker and Dragon Age: Inquisition's final DLC, Trespasser.

Dragon Age: Inquisition Trespasser DLC

Release Date: September 8th, 2015
Platforms: PS4, XBO, PC
https://www.youtube.com/watch?v=bUQKGFMfXx0&feature=youtu.be
 This final installment to the imperiled world of Dragon Age: Inquisition takes players to the world they saved from rifts and whatnot two years after the main story ended. Should be a blast, the world of DA:I has so much to offer, any excuse to return for a while is welcomed.
Tearaway Unfolded

Release Date: September 8th, 2015
Platform: PS4

https://www.youtube.com/watch?v=vSSeU_srVlE&feature=youtu.be
 Tearaway is an adventure game that uses everything the PS4 has to offer in order to customize your character, his world, and whatever else they could think of. Unfolded is the sequel to Tearaway, one of the few standout games on the Vita and it proves to be a much deeper experience, utilizing tablets, and motion controls.
Lovers in a Dangerous Spacetime

Release Date: September 9th, 2015
Platforms: XB1, PC
https://www.youtube.com/watch?v=QWRW2YKEE5o&feature=youtu.be
This fascinating indie space shooter pits 1 or 2 players in a couch co-op romp where various combat stations must be manned inside a neon battleship. Fight monsters, collect power-ups and avoid explosion in the fight against anti-love.

Super Mario Maker

Release Date: September 11th, 2015
Platform: Wii U
https://www.youtube.com/watch?v=NLS458ekSEI&feature=youtu.be
 Announced at last year's E3, people have been eagerly awaiting this old-school Mario level-builder. Players can share their levels or play ones created by diehard nostalgia fans from all over the world. Whether this will amount to more than just another microwaved meal of Nintendo leftovers remains to be seen.