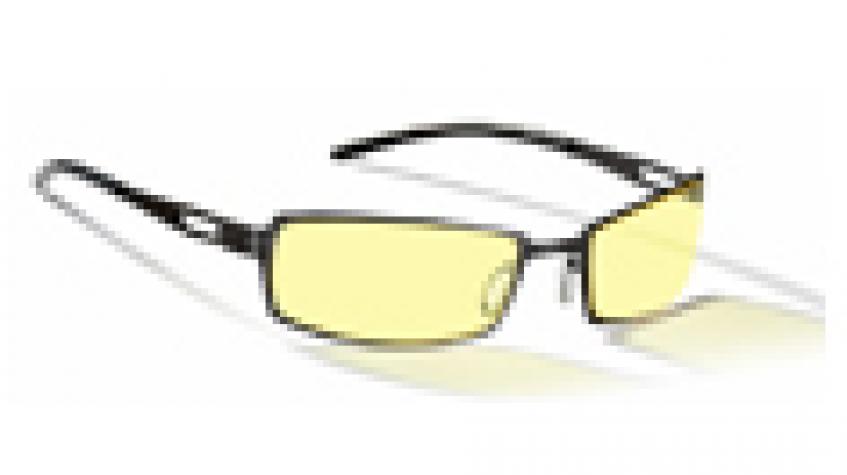 I don't recall the first time I heard about Gunnar Optiks (Gunnars for short). I do know that I thought it was a bit trendy and excessive to have special eyewear just for sitting at the computer or in front of your TV playing video games. To say I was skeptical of the product would be an understatement. Professional gamers wore them to look cool and regular people obviously just wore them because they wanted to look cool like the professionals.
A bit of history and some data

Every day I spend a lot of time in front of various PCs, mobile devices, eReaders, and the TV. To illustrate this point further, on average I spend about eleven hours a day between commuting and work. This includes approximately three hours mobile device/eReader time and approximately eight hours in front of my work PC. Then, add that to any gaming or TV time, which could be approximately two to three more hours in the evening. I think you get the idea. As I got older, I noticed that I got headaches more often, especially with all this time in front of electronics. I came home from work with major eye strain and wouldn't feel like gaming at all. Gaming was my release from everyday stress; an escape if you will. Here I was avoiding one of my favorite hobbies because it wasn't fun trying to concentrate on the screen with a raging headache. I knew at this point that something had to change.
The magic

As social media exploded, I heard more and more about Gunnar Optiks and not just via the professional gaming circuit. Friends who spent many hours gaming told tales of how wonderful their Gunnars were and how their eyewear actually made them better at FPS games. Ummm, what? Now that's just going too far. The glasses actually make you a better player? I really had to experience this for myself. So earlier this year, I decided to give the Gunnars a try.

While doing research on the Gunnars, I came across a section on their website where they talked about how the eyewear works and who they target as their consumers.
 
"You spend most of your waking hours glued to your computer screen, smart phone, tablet or TV monitor. As the hours go by you subject your eyes to harsh, high intensity blue light and glare from your screen. This constant viewing of digital screens can create visual stress, eye fatigue, dry eyes, irritation, and even headaches; leading to an obvious conclusion - staring at a computer for long hours takes its toll on your eyes."

What's the magic behind Gunnars? According to their website, Gunnars are "comprised of proprietary lens material in an advanced shape, finished with custom formulated lens tints and coatings, i-AMP lens technology is specifically engineered to reduce digital eye strain." In regular people talk, Gunnars filter the harsh blue spectrum and make everything you see through them appear in more of an amber hue. If you'd like to learn more about the technical details of how they work, the Gunnars website provides a ton of information. For the sake of this review, I won't get into all of that but you can see a sample image below that shows the difference between how a movie looks to the naked eye versus wearing Gunnars.
Advanced Gaming Eyewear
The first pair of glasses I received were the Paralex style. Sporting a very hip Xbox green color, the Paralex belongs to Gunnars Advanced Gaming Eyewear line of products.

What did I like about the Paralex? They are specifically designed for narrower faces. Being the woman that I am, I thought this style would fit way better than some manly gaming glasses. The nose pads were very comfortable and the frame was so lightweight that I could barely even tell I was wearing glasses at all. They worked great too. Even when I was tired from a long day at work, I was able to pop these babies on and get a few hours of gaming in with little to no headaches.

However, the Paralex were very uncomfortable on my ears and nose once I wore a gaming headset. I thought this was odd since Gunnars are promoted as gaming eyewear with a specific focus on having room for the headset. According to their website, the "eSPORT collection of advanced gaming eyewear also features interchangeable, headset compatible temples to improve comfort while gaming with GUNNARs and a headset at the same time."

Since we have multiple people in our household that play games or watch TV at any given time, I really needed something that would be comfortable while wearing a gaming headset. At this point, it was now time for PAX East, so I stopped by the Gunnar Booth there and talked to a few of their reps. I explained the issue I had with the headset and was able to try on a few different pairs to see how they fit while wearing a headset. Their on-site team was top notch and extremely helpful. After trying on various styles, I found a pair that fit really well.

Blast off!
Enter the Rocket. The Rocket belongs to Gunnars Advanced Computer Eyewear line of products.
This line of products focuses more on everyday use versus a gaming focus. Take note of the style differences between the Rocket and the Paralex. The Rocket features more of a traditional glasses style especially on the temple.

As with the Paralex, the frame is very lightweight and the nose pads were comfortable. Even better, they fit extremely well when I wore a headset. I even wore them for the duration of our three hour, post-E3 Thick and Thin webcast with no issues at all.

The Bottom Line

I really like the Rocket eyewear. I have used them for about a month now and find that it's annoying to play a game without them. They are especially helpful for games that feature dialogue on the screen such as Kingdoms of Amalur. I prefer to read the on screen text faster than the characters speak it. Without the Gunnars on, the text seems slightly blurry from the brightness of the white on the dark background. While I would not necessarily say that I'm a better gamer while wearing Gunnars, I can see why people may feel that way. Your eyes don't have to work quite as hard to distinguish friend from foe.

One of the most important details to consider when purchasing Gunnars is the size and style of the eyewear. I recommend spending time on their website and following their instructions to get the best fit. As I found with the Paralex, fit and comfort are truly important. Ultimately, I am impressed with Gunnars-from their product quality down to their customer service and even to the quality of information on their website. I now believe in the Gunnar Optiks magic!

Promotion

Would you like to get your hands on some Gunnars too? We were able to get a special promotion just for the 2old2play Community for the month of July. Check our Exclusive 2o2p Member-only Deals forum for more details.