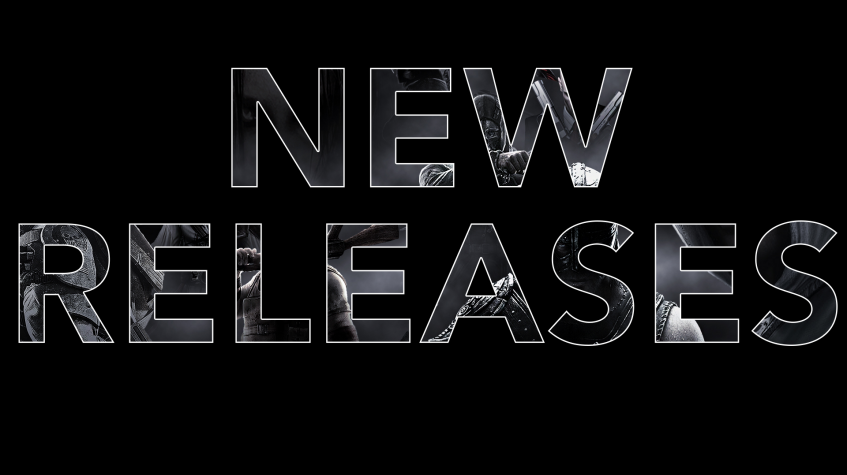 I woke up to snow on the ground this morning. After 45 years of living in this town I have grown used to it snowing during Easter, even when its late like this year. When I was younger I would pitch my tent in my parents backyard and stay in there for the week we had off of school. Every single year I woke up at least once to snow on my tent. Every single year I froze my ass off while doing this. Knowing that you would think I would be looking outside and just shrugging my shoulders like it's nothing unexpected. Nope. I pulled my best Steve Martin impersonation in Planes, Trains and Automobiles and let Mother Nature know how I really felt! I had plans to work in the yard today and get shit cleaned up but instead I am looking at an inch of snow on the ground! FFFFFFFFFFFFFFFFFFFFFFFFFFF UUUUUUUUU snow! 
Well I guess I can always play some more Mass Effect so it's not all bad. Lets see what other distractions are coming out this week.
Full Throttle Remastered
Platforms: PC, PS4, Vita
Release Date: April 18th, 2017
Double Fine is releasing the updated version of the 1995 LucasArts graphic adventure game. I remember totally wanting to play Full Throttle back then but between playing Doom, Warcraft II, Star Wars Tie Fighter Collectors CD Rom Edition and meeting the girl who eventually became Mrs. Soup I never got a chance. I will put this on my watch list for a Steam sale!
Guardians of the Galaxy: The Telltale Series - Episode 1: Tangled Up in Blue 
Platforms: Android, iOS, Mac, PC, PS4, Xbox One
Release Date: April 18th, 2017
We have a winner for longest game title ever folks! Sadly GoG:TTS-Ep1:TuiB (I am not typing that name out again) feels way too much like a cash grab/shovelware for me to consider. If you decide to play it message me and let me know how it is.
Wonder Boy: The Dragon's Trap
Platforms: Switch, PS4, Xbox One
Release Date: April 18th, 2017
I honestly can tell you I that when I was reading the title of this game I did not expect what I saw in the video. Further to that, I then found out Wonder Boy: The Dragon's Trap is a remake of a 1989 game for Sega that I had never heard of. Neither of those surprises increased my interest in playing this title, it was more like stop and just say "huh!" to myself kind of thing.
Micro Machines World Series
Platforms: PC, PS4, Xbox One
Release Date: April 21st, 2017
When I write these I typically filter some of the games out. I try to ask myself "Would the 2old2play community really care about this game?" before I put it on here. Going by the title alone I normally would not have added this game but Micro Machines World Series was created by Codemasters The same folks behind Grid, F1 and the great Dirt series of racing games have brought Carmageddon to the table top and with 4 player couch co-op it might be a great family game to try out.
The Silver Case
Platforms: PS4
Release Date: April 18th, 2017
Remastered from the 1999 game, The Silver Case is being released on the PS4 this week. Not my style of game by a long shot but maybe it's yours.