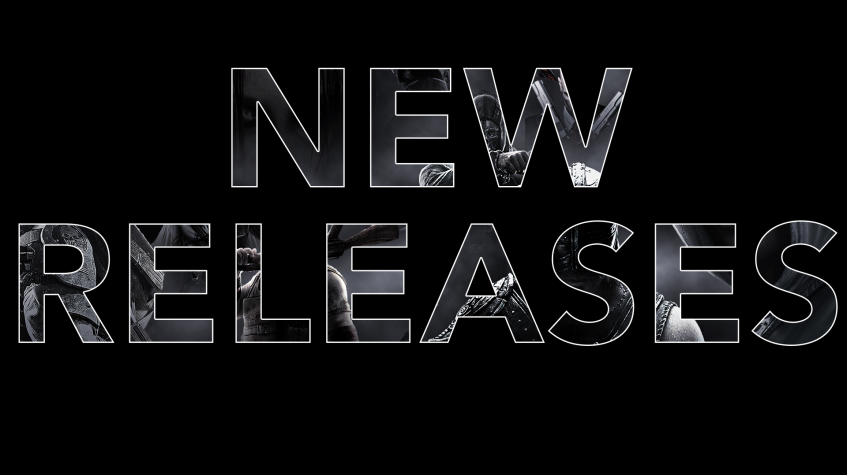 This is the week of the Nintendo Switch!  The console launched on 3/3 with a handful of titles to scratch your switch itch. Other platforms gave Nintendo some runway with just a few games trickling out.  Any 2old2players pick up the switch at launch?  Leave some comments with your first impressions!
Editor's Note: Apologies for all the weird fonts in the article. Our editing software seems to have lost its mind this week and wouldn't let me switch them. :p
Nintendo Switch Console & Launch Titles
Release Date: March 3, 2017
Platforms: Nintendo Switch (NS)
https://www.youtube.com/watch?v=CdWd8fUC71g
Nintendo's latest console debuted on Friday March 3rd with a handful of titles. It's dubbed the Switch as it can either be used hooked up to a television or as stand alone tablet gaming with a touch screen and controllers. For games Nintendo has gone back to cartridges that run off flash memory or titles are available digitially.  Here's a quick rundown of the games available at launch.
Looks like "the Wii-Sports" of the Switch will showcase the new functionality with a bunch of mini games.
The first Bomberman title in several years celebrates the franchise's 33rd birthday
​
The Legend of Zelda: Breath of the Wild
Oh crap the new Zelda game WAS a launch title?! I guess I should have pre-ordered...Or we could get the WiiU version and wait it out.
​
​
A jRPG that came out for Sony and Windows devices in February
​
How will the new controls translate to this popular dance franchise?
A Nintendo eShop co-operative puzzle/party game
​
This already popular visual programming game landed as a launch title
​
​
This sandbox puzzle game that came to the WiiU in 2012 is also a launch title
​
Toys to Life that launched in other consoles in October 2016 arrives with the NS
​
The Binding of Isaac: Afterbirth
​
This includes the original game and the Afterbirth expansion
​
​
Indie darling of 2008 is being resurrected for the next generation of Switch gamers
Non-Switch Titles
Lego Worlds
Release Date: March 7, 2017
Platforms: PC, PS4, XBone
Looks like Lego Minecraft so pretty much the perfect babysitter!
https://www.youtube.com/watch?v=uyEJBDJIwFA
Tom Clancy's Ghost Recon Wildlands
Release Date: March 7, 2017
Platforms: PC, PS4, XBone
The first open world game in the Ghost Recon franchise.
https://www.youtube.com/watch?v=OquwR23bt1Q